WSTS Employees
The Administrator and the Assistent to Administrator are responsible for the operation of all WSTS programs, for the publication of all reports and any other content of this Internet Portal, for the organization of meetings, for member services and for the financial management of the WSTS.
Administrator
Bernd Schniggenfittig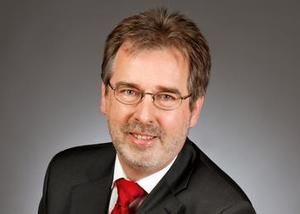 In charge since March 2009.
Bernd is working in the semiconductor industry for more than 26 years and gained extensive experience in various sales- and marketing positions.
He is the first point of contact for all inquiries concerning WSTS statistics, membership, distribution licenses and all other business affairs.
Bernd works from the WSTS office in Bruckmühl, Germany.
Assistant to Administrator
Barbara Smith
WSTS employee from the first hour, Barbara's responsibilities include the organization of meetings (including entertainment and social programs), recording of meeting proceedings, member services including invoicing, financial administration, motivation of members to assume their reporting duties, administration of web access permissions, follow up on general queries.
Barbara works from the WSTS office in San Jose, CA, USA, where WSTS maintains its administrative center.
Contacts
Bernd Schniggenfittig
Email
bs@wsts.org
Phone
+49 (8062) 807 1261
Fax
+49 (8062) 807 1262
Mail
Fasanenstrasse 12a
83052 Bruckmühl
Germany
Barbara Smith
Email
bhs@wsts.org
Phone
+1 (408) 559 3592
Fax
+1 (408) 559 3794
Mail
4357 Esther Drive San Jose, CA 95124, USA

print page
Copyright © 2005-2019 WSTS GmbH. All rights reserved.